Best Button for a Blog

So blogging is new to me and old to others. There are some who have been doing it for years and I love them. So I felt the need to thank them by giving them by giving them their own page off my blog. Whether it's for their content, perky personality or just plain great advice, there are millions out there to choose from. There are so many with great content but as a reader you will never have enough time to get to them all, so I only pick a few (three for now) to be on my top list.

First there is the Momma with the most, she's sassy and clever. She started from scratch and helps others with her great advice. She puts all her talents and her failures so you can learn from them. I have the utmost respect for she teaches you how to make money and not give up.

Then there is the dealing diva with style. She teaches others to budget, bargain, coupon and deal. This girl has a big personality and loads of good ideas. She's a young very gifted marketer who recently added author to her list of talents. She's the girl next door who can help every hour with a good bargain.
One day while surfing I found this great blog written and managed by six sisters. Yes Six Girls, as I felt for their parents I found how smart and savvy these girls were. Their parents did a great job, because these girls got some crafty, bargain and gifted jeans. You can tell they have passion and have fun doing it. They give a weekly seminar to help with your blog. These sisters share their smart ideas.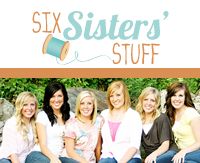 I as well urge everyone to also follow these gals on
Facebook
, for extras that you may not find anywhere else. I will continue to add reviews of all too cool blogs when I find them.
Tiffany L
lifesabitofeverything.weebly.com